Attention: These description texts have been translated automatically. There is a high probability of errors.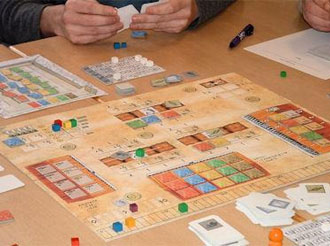 Agora Harald Lieske
2-5 players from 10 years approx. 75 minutes
In the market place in ancient Athens, the agora, the Athenians meet to argue, to act, to hold court and to build monuments to their prototypes. The value of these hero images and the rhetoric abilities of their own characters decide on the overall victory at the end of the game. During the game, players always try to direct their few characters to the most promising actions to acquire building material for the monuments and rhetoric skills.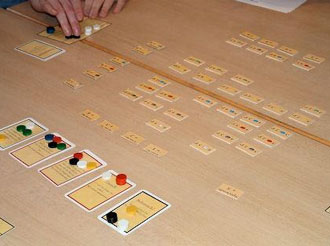 Architects of Florence Andreas Steding
2-5 players from 10 years approx. 60-80 minutes
In the roles of architects, players try to fulfill lucrative construction contracts for the patrician families in Florence. Action cards bring both building blocks and opportunities for influence into play. Construction compulsion aggravates the competition for the right building material and since every order is awarded only once and only after completion of construction, you can wrest the opponents by quickly building already believed contracts.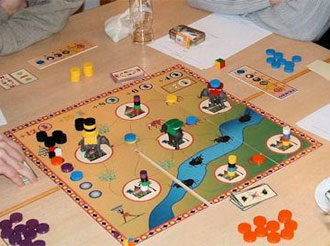 TEMBOAlf Seegert
3-4 playersfrom 10 yearsapprox. 60 minutes
3-4 players are traders in Africa and have to transport fruits from the villages to their camps. To do this, they stack their transport boxes on elephant backs and lure the elephants with food supply on the right track. Preserved fruits bring the victory points, as well as the majorities in the respective types of fruit.