The 32nd game designer competition ended in a way that has never happened in its 32-year history. The first half of 2020 was marked by the outbreak of the corona pandemic (Covid-19). Like so many other things, we couldn't run the final round of the Hippodice competition planned for March.
This document is intended to give you an overview of the games in this year's competition, which should be presented in the final.
We thank the members of the Hippodice Spieleclubs e.V. for the many test rounds they have carried out to determine the final games.
Our thanks also go to the game designers' guild "SAZ", Friedhelm Merz-Verlag and the game center of the city of Herne for their kind support.
Finalists in alphabetical order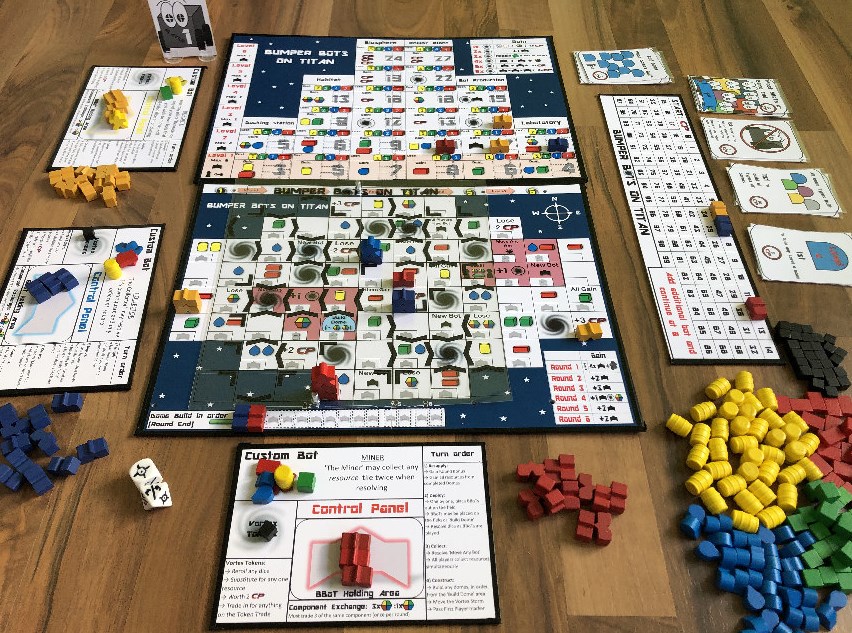 Bumper Bots on Titan
Game designer: Brian O Moore
Country: IrCountry
Number of players: 2 – 6
Recommend age: 12 +
Playing time: ca. 150 Min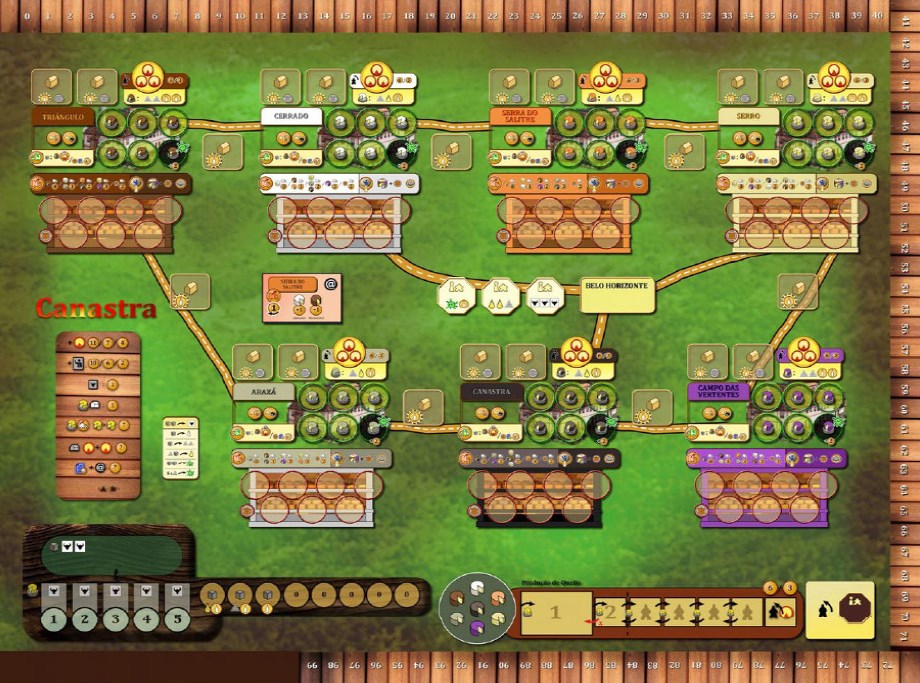 Canastra
Game designer: Luish Moraes Coelho
Country: Brasilien
Number of players: 3 – 5
Recommend age: 14 +
Playing time: 35 min pro Spieler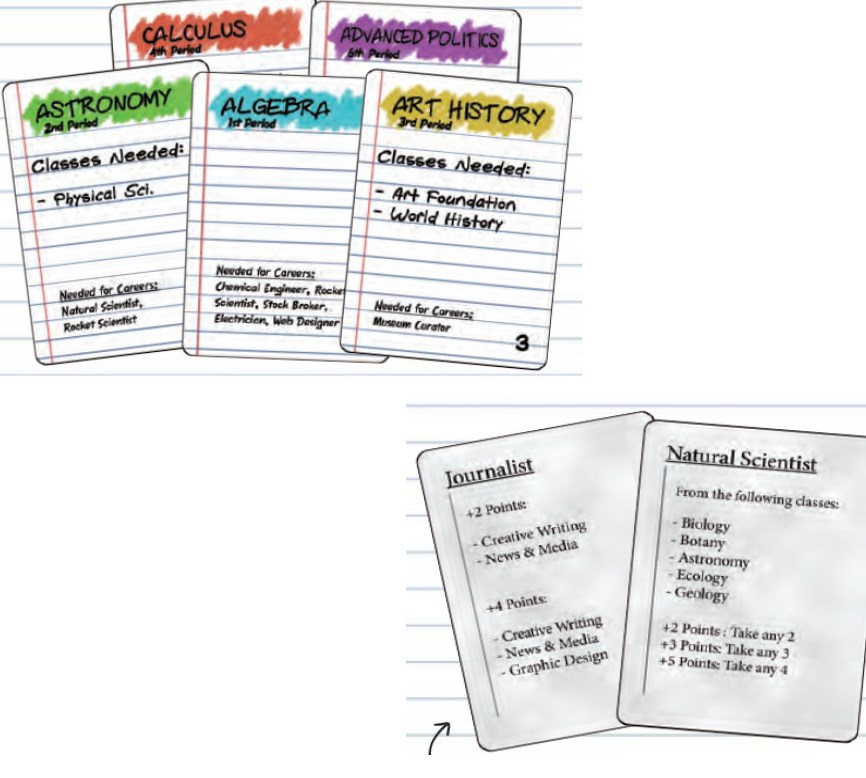 Course Chaos
Game designer: Evan Aubry
Country: USA
Number of players: 2 – 6
Recommend age: 10 +
Playing time: 60 – 90 min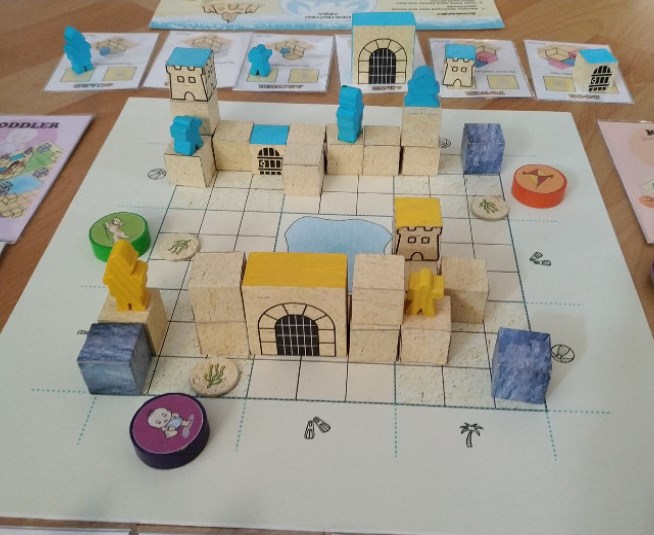 Day at the Beach
Game designer: Jonathan Benjamin
Country: Kanada
Number of players: 2 – 4
Recommend age: 8 +
Playing time: ca. 45 min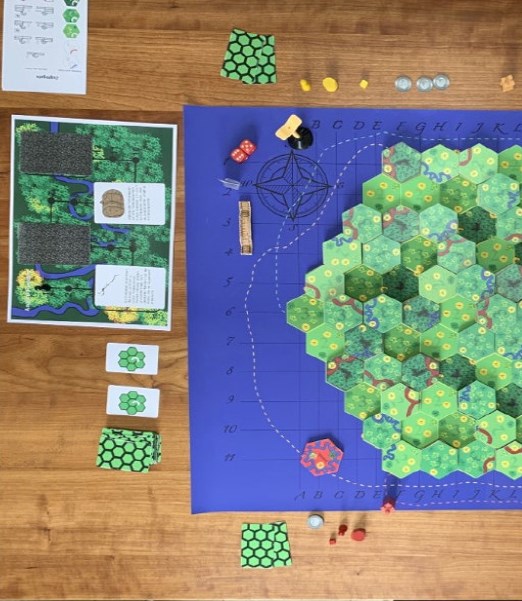 Die Waldläufer
Game designer: Reto U. Schneider
Country: Schweiz
Number of players: 2 – 4
Recommend age: 11 +
Playing time: ca. 45 min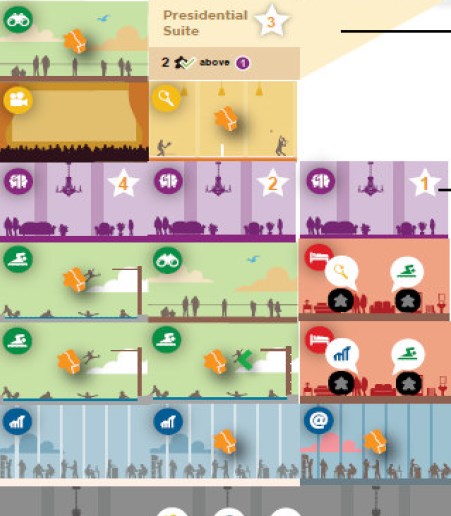 Dubai
Game designer: Rodrigo Rego
Country: Brasilien
Number of players: 2 – 5
Recommend age: 10 +
Playing time: 45 – 60 min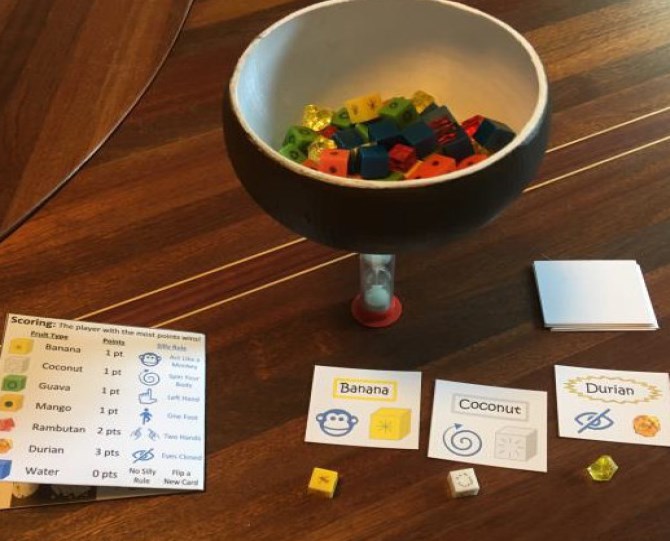 Fruit Fingers
Game designer: John Jewell
Country: USA
Number of players: 2 – 8
Recommend age: 6 +
Playing time: ca. 20 min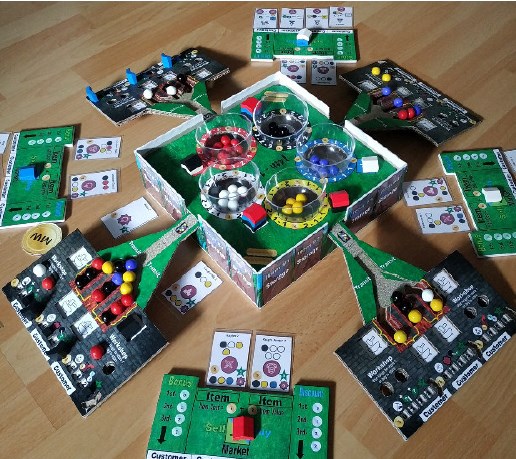 Marvelous Works
Game designer: Julio E. Nazario
Country: USA
Number of players: 2 – 4
Recommend age: 12 +
Playing time: 60 – 90 min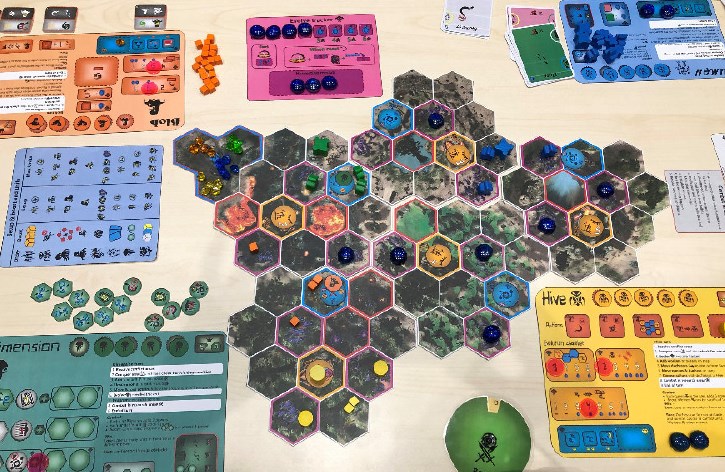 Nag`Dor
Game designer: Pim Thunborg
Country: Schweden
Number of players: 2 – 6
Recommend age: 14 +
Playing time: 40 min pro Spieler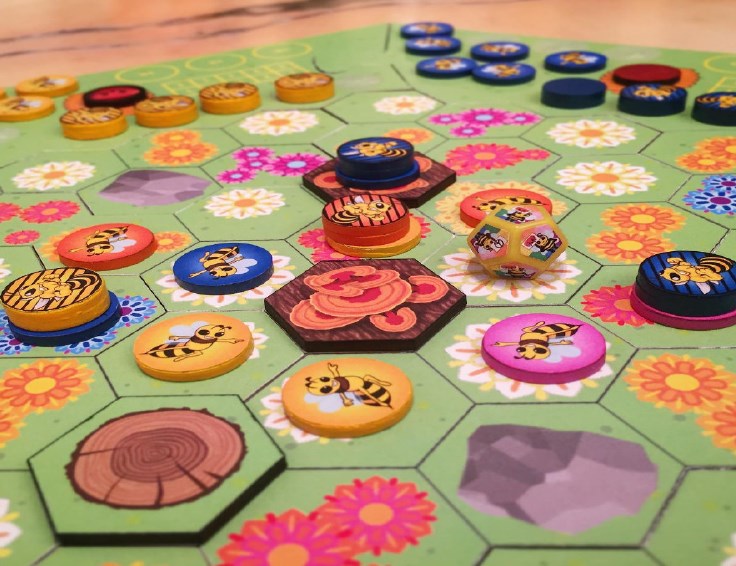 Pollen Wars
Game designer: Axel Kremer
Country: NeuseeCountry
Number of players: 2 – 6
Recommend age: 10 +
Playing time: 15 min pro Spieler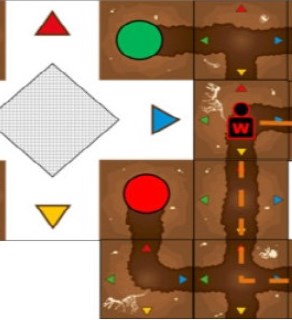 Prison Break
Game designer: Thomas Weber
Country: DeutschCountry
Number of players: 1 – 4
Recommend age: 9 +
Playing time: 30 min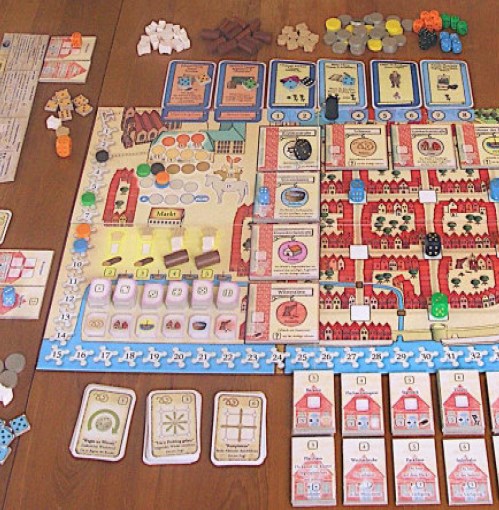 Schnoor
Game designer: Moritz Disselkamp
Country: DeutschCountry
Number of players: 2 – 4
Recommend age: 12 +
Playing time: 90 – 120 min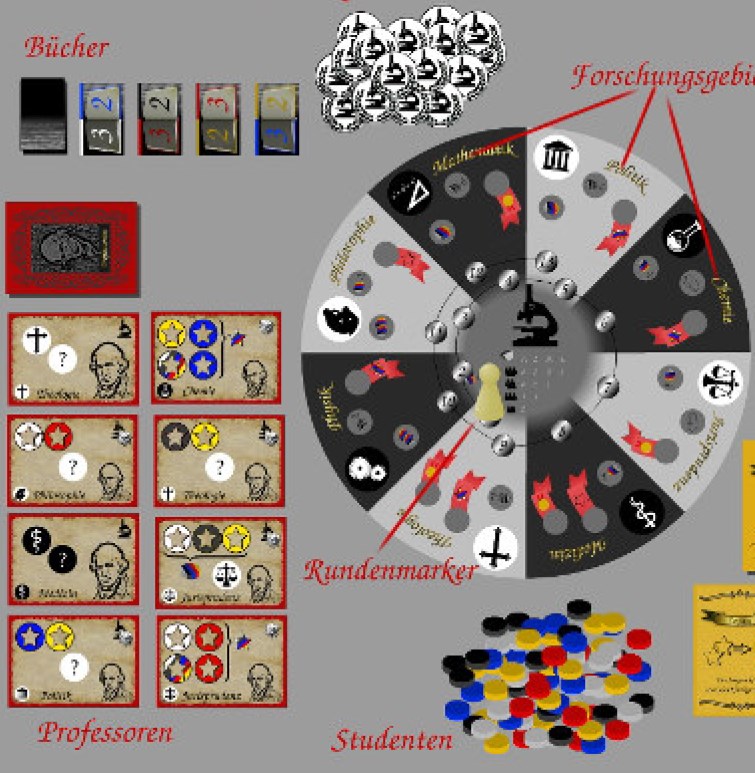 Summa cum laude
Game designer: Birgit Röscheisen
Country: DeutschCountry
Number of players: 2 – 5
Recommend age: 12 +
Playing time: ca. 120 min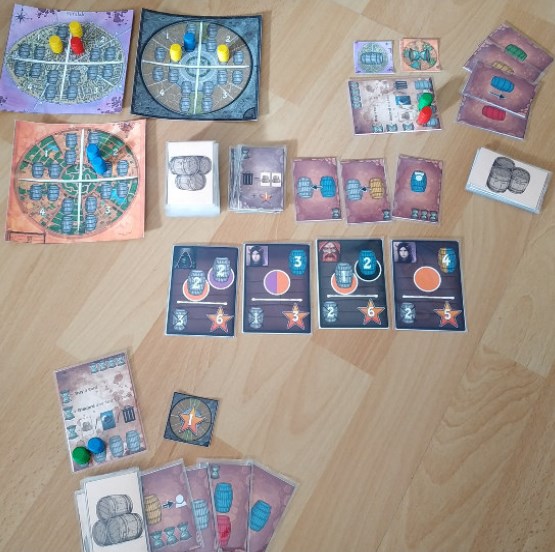 The Empire Needs Beer
Game designer: Alexandros Kapidakis
Country: GriechenCountry
Number of players: 2 – 4
Recommend age: ab 10+
Playing time: ca. 45 min